The Home-selling Experience
From your first conversation with us to the moment the proceeds from the sale of your home are in your hands, we take care of every aspect of the process. We are at your service as professionals and specialists on every scale, across marketing and advertising, technology and storytelling, presentation and documentation.
We know how, when, and where to best capture and convert buyer attention toward your home. Combining the latest technology and marketing strategies, we personalize the experience for you and your property.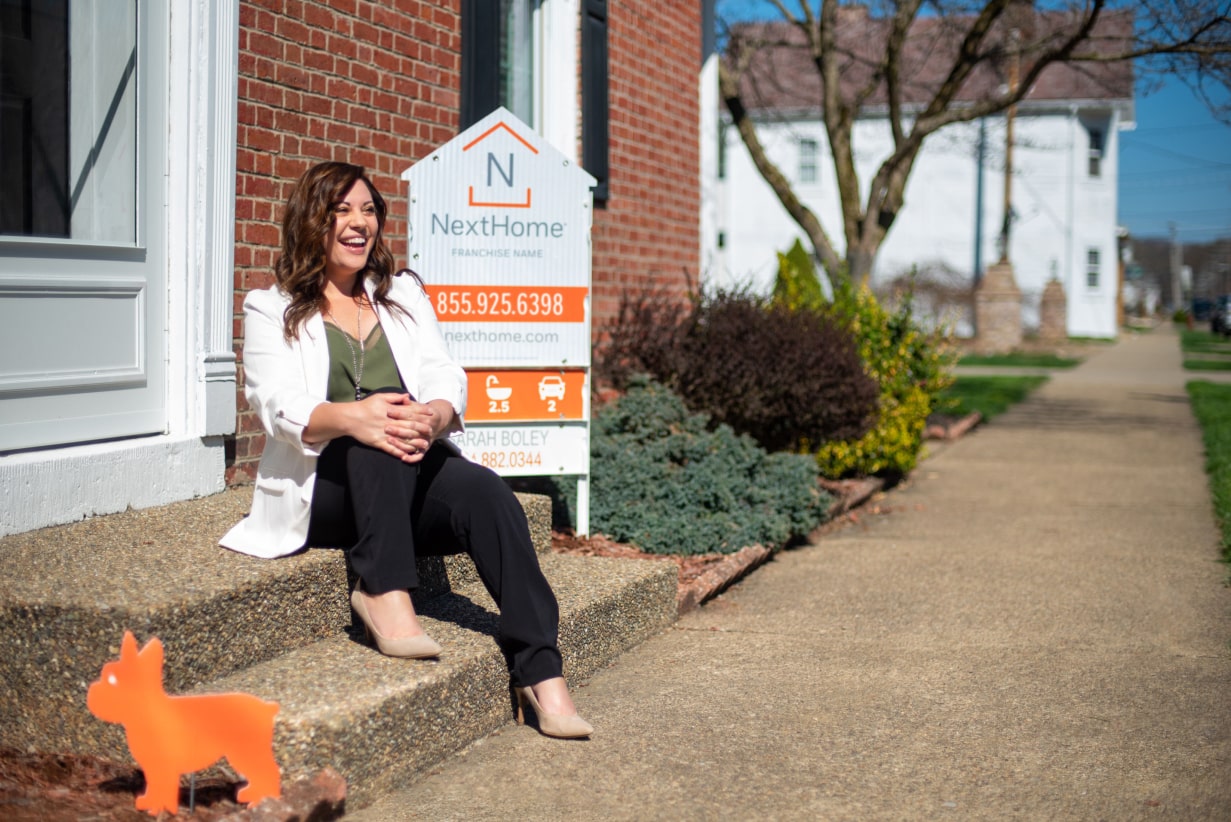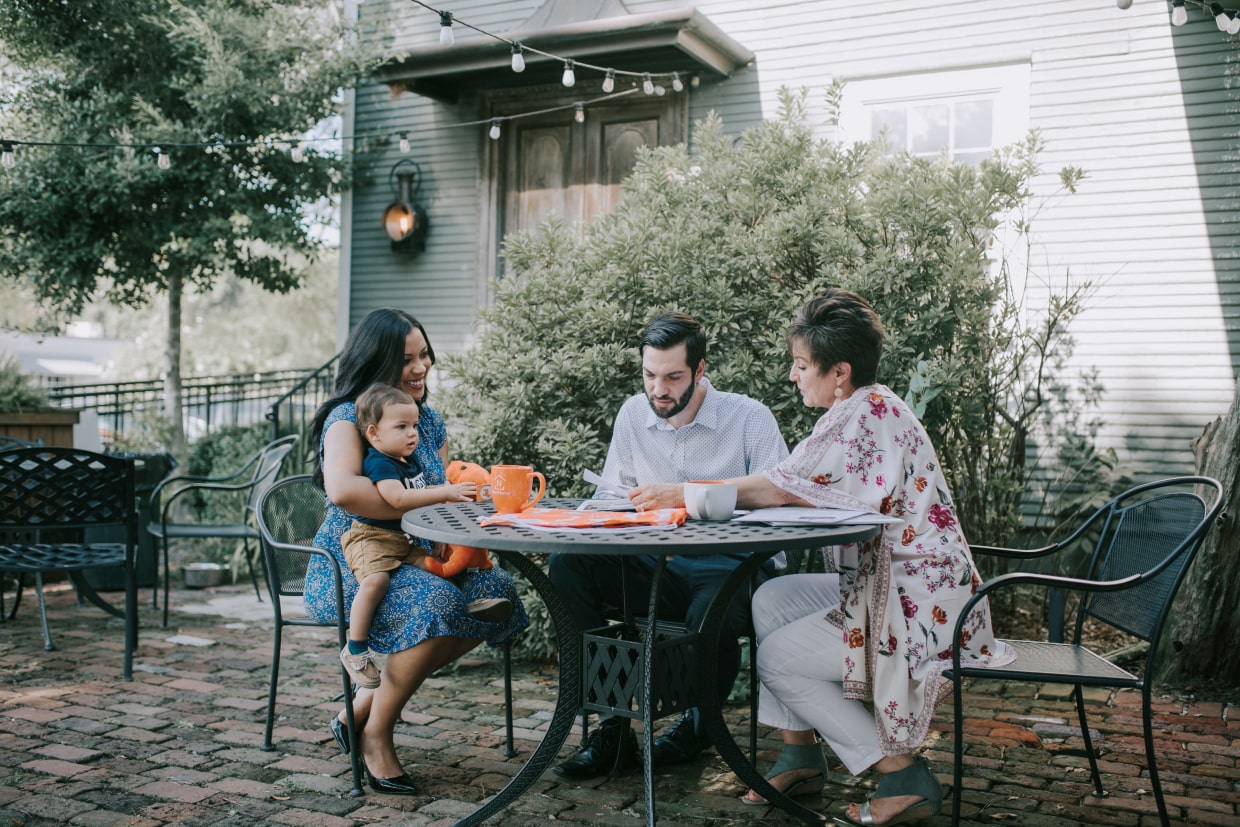 Selling Your Home, the NextHome Way
Testimonials
" Our move to the Central Coast would have been considerabley more stressful if it weren't for our realtor, Reginald (Reggie) Johnson. Simply put, Reggie was wonderful in every way. He is very well connected in our community and solved many problems - that were not necessarily his responsibility- for us as buyers as well as the seller. In today's frenetic and competitive real estate market quick decisions and short closing times are the norm rather than the exception and we found Reggie, a 24/7, problem solving realtor with the utmost integrity, an invaluable asset. "
- Kim Cox
" Reggie was a pleasure to work with throughout the whole process of the sale of our home. He went above and beyond the call of duty. I highly recommend Reggie to anyone who wants an honest hard working real estate professional! "
- robert gunn
" It was such a pleasure to work with Andrea in readying our home to put on the market through to the closing of escrow. She always responded quickly to our questions and kept us updated along the way. There were some specific issues about our property requiring some research which she greatly assisted us with. We always felt she had our best interests at heart. In addition to her expertise and professionalism as a Real Estate Agent, she is a warm and and lovely individual. "
- Richard and Fiona Ripple
" What an awesome experience my husband and I had working with Reggie and his team!! We had such a great experience that we had him sell another home for us Buying and selling your home is one of the most stressful things to do, but with Reggie it was very easy and smooth, he takes care of all the hard parts! We highly recommended him and we will definitely use him for All our real estate needs. "
- Camille Giotta
" Reggie is an outstanding realtor. I am new to the area and he helped me with all aspects of my home purchase. He was always available and always prompt in getting back to me on any issue. It was a pleasure to work with him. You could not be in better hands when buying or selling a home. "
- Susan McCarthy
" Simply The Best Realtor Ever! We have bought and sold many houses around the country, and we have never had a better realtor than Andrea Geis! Right off the bat, she was very professional, organized, friendly and definitely knows the market in our area and did her research. We were very happy to get the price we wanted for our home and she navigated a couple glitches on the buyer's side with wisdom, patience and great negotiating skills. Her communication with us was always fast, clear and helpful. We really can't recommend her highly enough---so give her a call---you will be very happy you did! "
- Terry & Mary Hines
" My wife and I have moved several times over the past few years and have worked with a number of excellent realtors, but on our recent move our realtor, Reggie Johnson, raised the bar for excellence. Reggie was not a nine to five realtor, he was available any time we called, rapidly responded, and immediately began to work on anything that needed attention. The sale of our previous home was particularly problematic as it fell out of escrow two times resulting in numerous changes to an already short escrow schedule and loan funding date. Reggie smoothly handled all of changes effectively coordinating with the seller, title company and bank. Reggie represented both buyer and seller for our transaction and did so with the utmost regard for the interests of both parties. He went way beyond the call of duty to assist the seller in relocating, cleaning, disposing of furniture and other unwanted items, and arranging storage. In today's fast moving market we needed a realtor whose services included more than just filling out the paperwork. It was only due to Reggie Johnson's extraordinary effort and all-encompassing service that we were able to close escrow and move to our new location within our short escrow window. "
- Gene Zieman
" There are not enough words to properly express my gratitude to Reggie and his team. Reggie has made this process very easy. He explaines and clarifies any concerns and questions. Reggie is very much on top of things and gets the job done, is always available. Its apparent he loves what he does and it shows through for the client. A definite five star rating and then some. "
- Cherie Osler
" Well where to begin. We knew we liked Reggie the moment we met him. Something that really impressed me, is on the day we were to meet and he knew we were from out of town, he sent an early morning text recommending a great place to have breakfast. Very thoughtful! He is a wealth of information with needed details and always available to help with questions and concerns. I will honestly say he was the person that really gave us the confidence that we were making the right decision. So happy to have met him and continue to share a friendship. Most sincerely Bill and Teri "
- Bill and Teri Ten-Napel
" I have been fortunate to have worked with Reggie when I purchased and build here at Sun Rise Terrace. Since he lives here – not just sells homes in the park, he was able to streamline both the purchase of the lot and getting the new home placed on the lot. His professional attitude made this a pleasant experience. "
- Michael F Colegate
" Reggie sold our home for us in Grover beach, then helped us find a spot in Sunrise Terrace. He also helped us go through the process of purchasing a new mfg home and who all to deal with. He's always there for us, I highly recommend Reggie for your real estate needs. "
- Roxanne &Parker Chapman
" Reggie is the best. He works tirelessly to provide guidance and expertise in working with real estate, from the listing to the closing. He is punctual and caring about his client's needs (even helping to move furniture and taking things to the dump)!! I would highly recommend him to any of my closest friends, knowing that he would help them through the whole process. "
- Tom & Carolyn Doyel
" Excellent communication and top shelf professionalism. Andrea communicated with us during each stage of the home selling process, providing timely, detailed status every step of the way. The process was seamless. Andrea moved promptly to get our home ready to market, including staging and having the home inspected so we could address any needed repairs beforehand. We discussed strategies prior to the listing, and before offers came in, so that we were well-prepared to act. We received a solid offer within a week of the listing going live. Andrea was able to counter and secure the full price we were looking for. Thereafter, Andrea stayed on top of the escrow process, ensuring that everything continued to move toward a timely closure. In addition to being on top of market and economic trends, Andrea is a warm and caring individual and was a true pleasure to work with. Can't say enough good things- a job very well done!! "
- Andrew Albertson
" If you are interested in dealing with a professional who has the patience of a saint, Reggie is your guy. He was so willing to meet me anytime, spend all the time I needed, go back, go back again and never a scowl. Every single detail was clearly explained. Guidance about pricing was invaluable. You can trust him to have your best interests at the forefront of his mind. I highly recommend Reggie! "
- Margaret Campbell
" Reggie is the guy you want for your real estate needs! "
- Hollie Digges (Retired)
" Andrea's team is professional and does not waste time. She sold our house in 31 days from contract to close of escrow at above comps for the neighborhood. When things needed to happen, she got them done quickly and efficiently. "
- Jim Albertson
" It was an absolute pleasure buying our new dream home using Team-Realty. Their team and system made the process effortless and anxiety-free. They were there for us every step of the process. From purchase contract negotiation, through escrow oversight, and finally, assisting with contractors for the post-purchase remodel. They were very professional and easy to do business with. My husband and I couldn't be in a happier place! Thanks Team Reggie! "
- Jennifer Sigliano (Retired, Director )
" She is a real asset for our Real Estate needs. She is truly a professional and she is someone who you can trust and count on to get the job done. She is the only one we trust our Real Estate with . "
- Johnny L Giotta
" Andrea is an awesome asset for my husband and myself!! We have had her sell 2 of our homes and she goes beyond awesome in any way she can. She has sold our property in record time and has been there every step of the way. She is fantastic with buyers and she is very professional and knowledgeable. We highly recommend her and will only use her for our real estate needs. "
- Camille Giotta
Previous
Next